Why we exist
Homeopathy International exists to support homeopaths and homeopathy, and to promote the benefits of the most widely used natural healthcare system in the world.
For a decade prior to 2017 practitioners of Homeopathy in the UK and some other parts of the world watched as their profession suffered an almost constant onslaught by those opposed to the use and practice of homeopathy.
Where other disciplines of natural or complementary health have faced such onslaughts, the sector profession bodies have led the defence, uniting practitioners around solid argument for the virtues of their discipline.
We know of many homeopaths who have wished other organisations to have taken a stronger line with denigrators. Perhaps not all homeopaths think in that way, and organisations have needed to embrace everyone's viewpoint. Homeopathy International exists for the benefit of those wishing to take the most robust line with denigrators and government alike. Our Communications page demonstrates our current engagements and provides full transcripts of recent communications including Government Department responses and Freedom of Information Requests.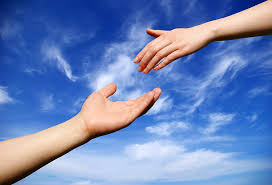 We provide a strong and informed platform for homeopaths to represent themselves and the practice of homeopathy and and we will continue to do so with utmost vigour.
Membership of Homeopathy International now exceeds 2,000 practitioners. Our size supports our position as the voice required to apprise and inform those at the highest levels.
To become part of what we do and help to strengthen your profession please join as a member. Membership Options and Becoming a Member can be found via these page links.