Welcome to Homeopathy International
Welcome to Homeopathy International, the fastest growing organisation for practitioners of homeopathy in the world today.
Based in the UK, Homeopathy International has direct engagement with governmental processes in China, Europe and the USA as well as profession body engagements in Australia, the Middle East, and Russia.
As an independent and non-profit making organisation supporting members worldwide. We provide information on homeopathy and homeopaths worldwide. We act as a robust information conduit for other professions, the general public and for our members, as well as providing links to other organisations, groups and governance bodies.
Through regular consultation with industry bodies and advisory groups, we do our utmost to maintain high standards of practice within the industry and be at the forefront of expertise for our members.
We are proud to be a strong voice in support of homeopathy and have an unrivalled history in highlighting the benefits of homeopathy across a range of Government and governmental platforms.
If you are looking to train as a homeopath or are a qualified homeopath looking to extend your training via Continuing Professional Development (CPD), Homeopathy International can help. We provide information on education providers, post graduate courses, and CPD. We are dedicated to excellence in education and practice.
This site also provides information for those interested in homeopathy treatment; we tell you what you can expect from your practitioner and where you can find a properly qualified and insured practitioner local to your area.
We aim to keep you informed of the latest research developments and welcome contact with our website visitors.
Read our response to the Sunday Times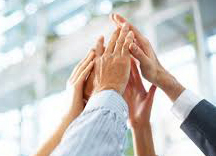 Our Team
Homeopathy International is run by a Steering Committee of experienced practitioners, teachers and specialists. Read more about who we are
Our Mission
The mission of Homeopathy International is to support the profession of homeopathy and its practitioners in the provision of homeopathy.
The Latest Industry Twitter Feed