Help us to raise £40,000 to fund the
Long-COVID Homeopathic Research Project
HINT has launched an international campaign to raise £40,000 to fund a pilot Randomised Control Trial (RCT) research project to evidence the outcome of the homeopathic treatment of the symptoms associated with Long-COVID patients.
---
Why this research is so important?
---
The clear improvements our Long-COVID patients have experienced after homeopathic treatment have so far been anecdotal. But homeopath and post-doctoral researcher, Dr. Philippa Fibert, working with St Mary's University and Homeopathy International (HINT) is about to put an end to that.
The emergence around the globe of Long-COVID or post-COVID 19 Syndrome, offers homeopathy the opportunity of a lifetime to showcase its potential.
In our various clinics we are all working with patients who are presenting in their droves with a wide range of symptoms, often lasting weeks or months, long after their initial COVID infection has left them.
Whatever the label given to these symptoms, the UK National Health Service (NHS) freely acknowledges that the syndrome is poorly understood and therefore can be 'difficult to diagnose and treat'. The nhs.uk website further claims: 'when patients go to their GP they often find themselves being bounced back and forth with different referrals and no clear answers'.
Dr. Fibert told HINT: "This trial provides an excellent opportunity to develop much-needed evidence for the effectiveness of homeopathy at a time when other healthcare providers are struggling to develop effective protocols for the treatment of Long-COVID.
"In a prelude to the pilot RCT, we have already been collecting the MYMOPs (Measure Your Own Medical Outcome Profile) of Long-COVID patients and found a 36% improvement after just one consultation. After their second consultation the improvement climbed to 48%."
We hope this project will put homeopathy front and centre as the medicine of choice for the symptoms associated with Long-COVID. You can be part of this ground breaking project by helping us raise the funding needed.
We have the enthusiasm, now all we need is £40,000 and with your help we know we can do it!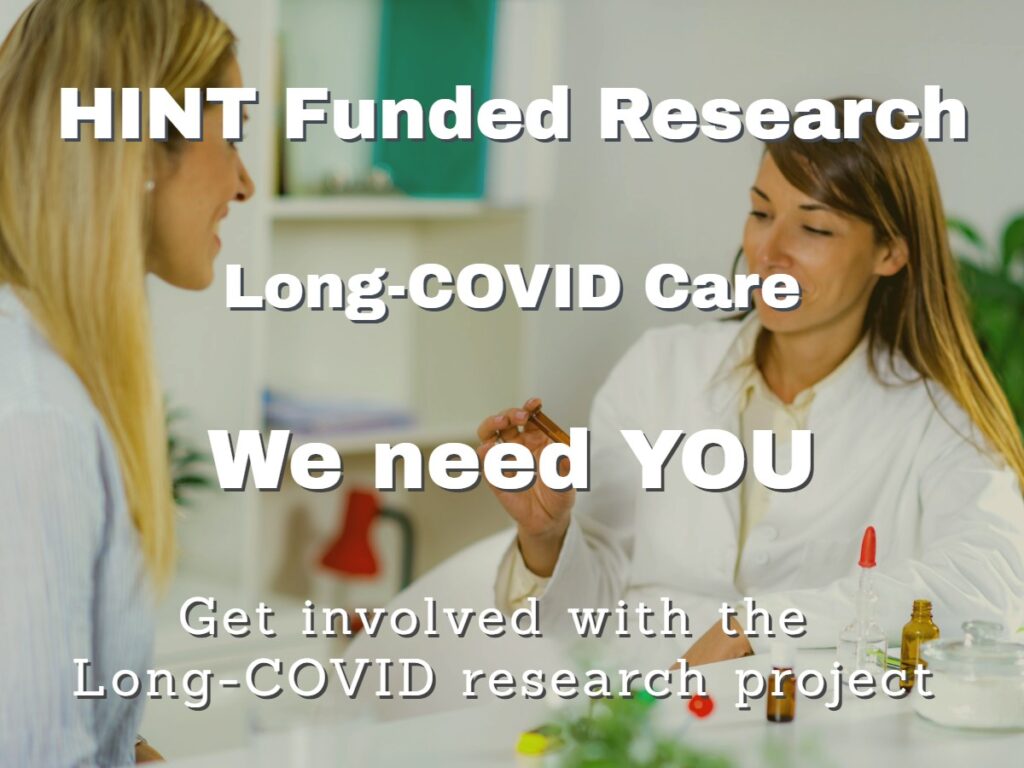 ---
This project is kindly supported by:
---
Kind words from some of our project supporters: